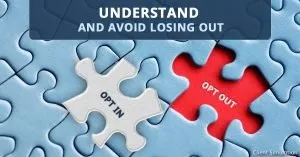 When a plaintiff brings a representative action on behalf of a potential group of similarly situated individuals they most frequently do so as part of a class action lawsuit.  In a class action, such as for unpaid overtime wages, the plaintiff makes allegations that the harm he or she experienced is not unique and that there are many others who also suffered that same harm.  If the court agrees, notice of the class action will then go out to those similarly situated class members (also known as "putative" class members) advising them of the fact that they are in the purported class.  These members are by default included in the class, unless they take an affirmative step to opt out of the class.  
In the employment context, the Fair Labor Standards Act ("FLSA") has provided employees with another mechanism to bring a representative action: a collective action. Similar to a class action, a collective action begins with a representative plaintiff (or plaintiffs) who seek bringing claims on behalf of themselves and other similarly situated employees.   Just like a class action, notice of the collective action will go out if the court agrees, making the similarly situated putative collective members advising them of that they're in the purported collective.  The difference between putative class members and putative collective members is that putative collective members are not by default included in the collective.  Instead, they must make the affirmative step of submitting a consent form to join the collective action in order to be included.  Without doing so, putative collective members are not bound by any judgment, but also cannot collect any proceeds from a settlement or judgment.  
Class and collective actions have very different due process concerns and therefore have varying levels of judicial scrutiny.  When a settlement is reached in a class action, all class members who do not affirmatively opt out of the class are bound by the settlement – meaning they waive their right to bring an individual claim for the claims covered by the settlement unless they opt out.  Thus, there is usually a two-step approval process (preliminary approval and final approval) courts require to ensure the settlement is fair and reasonable to class members. 
By contrast, courts typically only require a one-step approval process to ensure that the settlement is fair and reasonable to class members when a collective action is settlement is reached.  This is because those who do not submit opt-in forms to participate in the settlement do not waive their individual rights to bring claims covered by the settlement.  As such, collective action settlements are typically approved much faster than class action settlements.  
SLG is experienced in bringing both class and collective actions on behalf of workers.  If you have any questions about the differences between class and collective actions, believe you are owed unpaid overtime wages or have any other employment-related concerns, please do not hesitate to call us at (800) 616-4000.
YOU EARNED IT, NOW LETS GO GET IT.
Gregg Shavitz, Shavitz Law Group, 951 Yamato Rd Ste 285, Boca Raton, FL and 800 3rd Ave, Suite 2800, New York, NY.  Lawyers licensed in states including FL, NY, NJ, and TX.  The choice of a lawyer is an important decision and should not be based on advertisements alone.
 Attorney Advertising